Check out my YouTube channel for split screen videos of piano music by marginalized composers. I edited the video to show my hands playing in one half of the screen and the (public domain) sheet music in the other, thus providing the viewer with the ultimate classical music discovery geek out experience.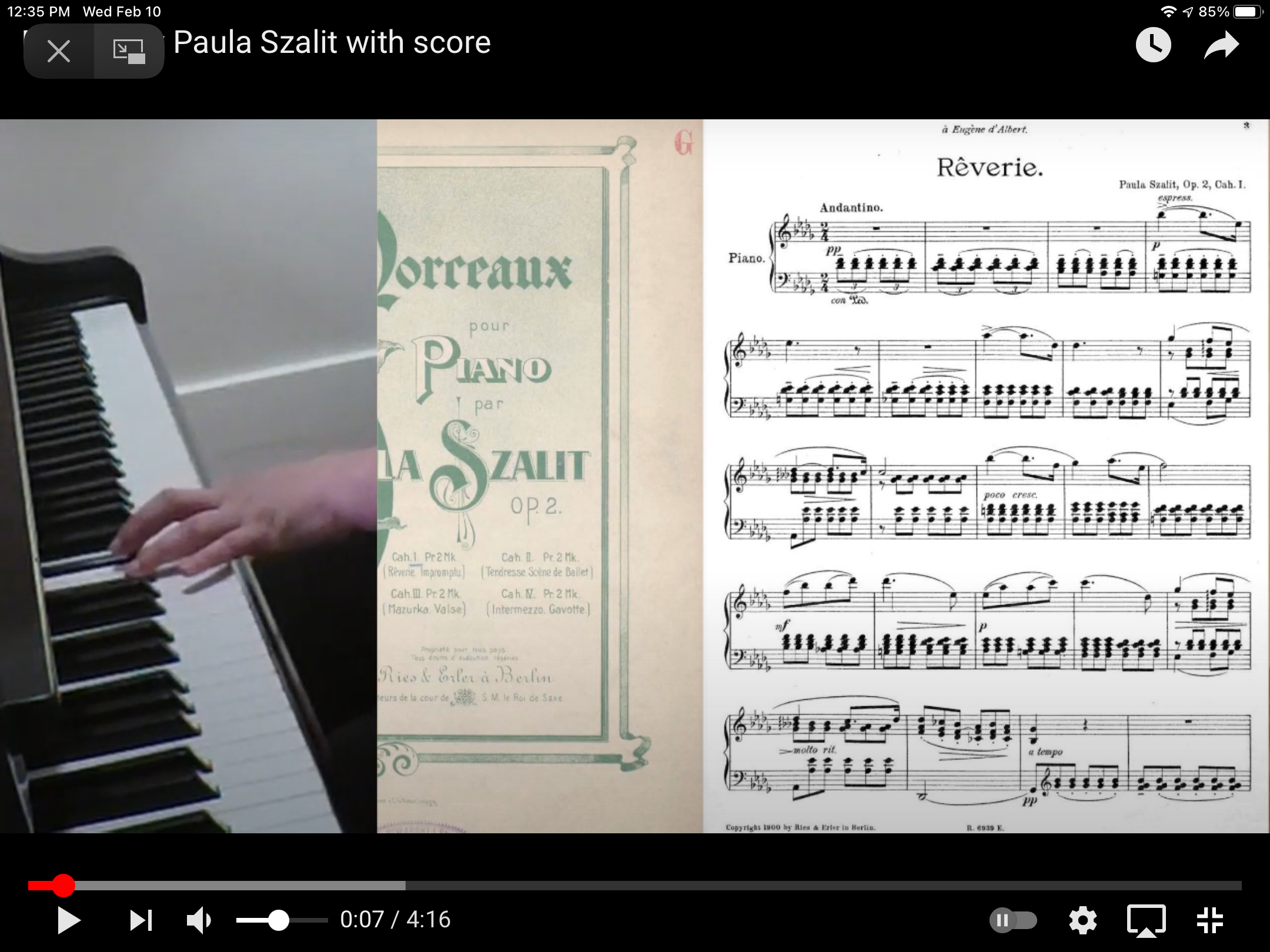 Here's links to the Chaminade Ballade, Aubade by Chaminade, Piece Romantique by Chaminade, Pensees d'Automne by Mel Bonis, and Reverie by Paula Szalit. 
 
I am pleased with how they turned out and plan to do more!