I was very honored to be asked by musicologist and editor John Michael Cooper to contribute tempo suggestions for "Seven Descriptive Pieces" by Florence Price, recently published posthumously by G. Schirmer. Ms. Price left the manuscript without tempo or stylistic markings so Dr. Cooper asked me, along with pianist Jonathan Bellman (UC Greeley), for suggestions.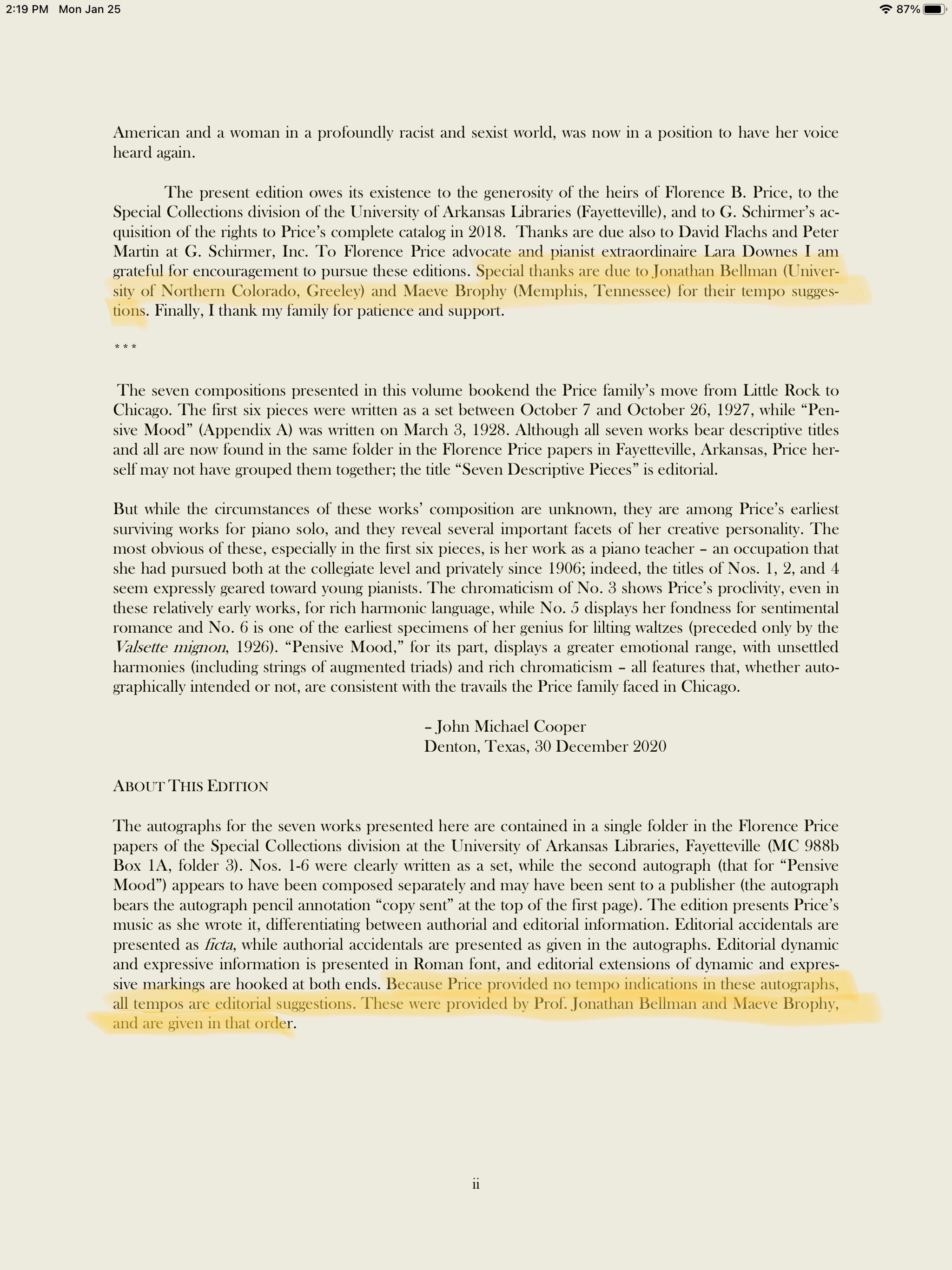 Our tempo suggestions are presented at the beginning of each piece as two options for the performer to decide from. I love how Dr. Cooper asked two different pianists and included both of our suggestions together in the new edition. Mine is the second suggestion in each instance.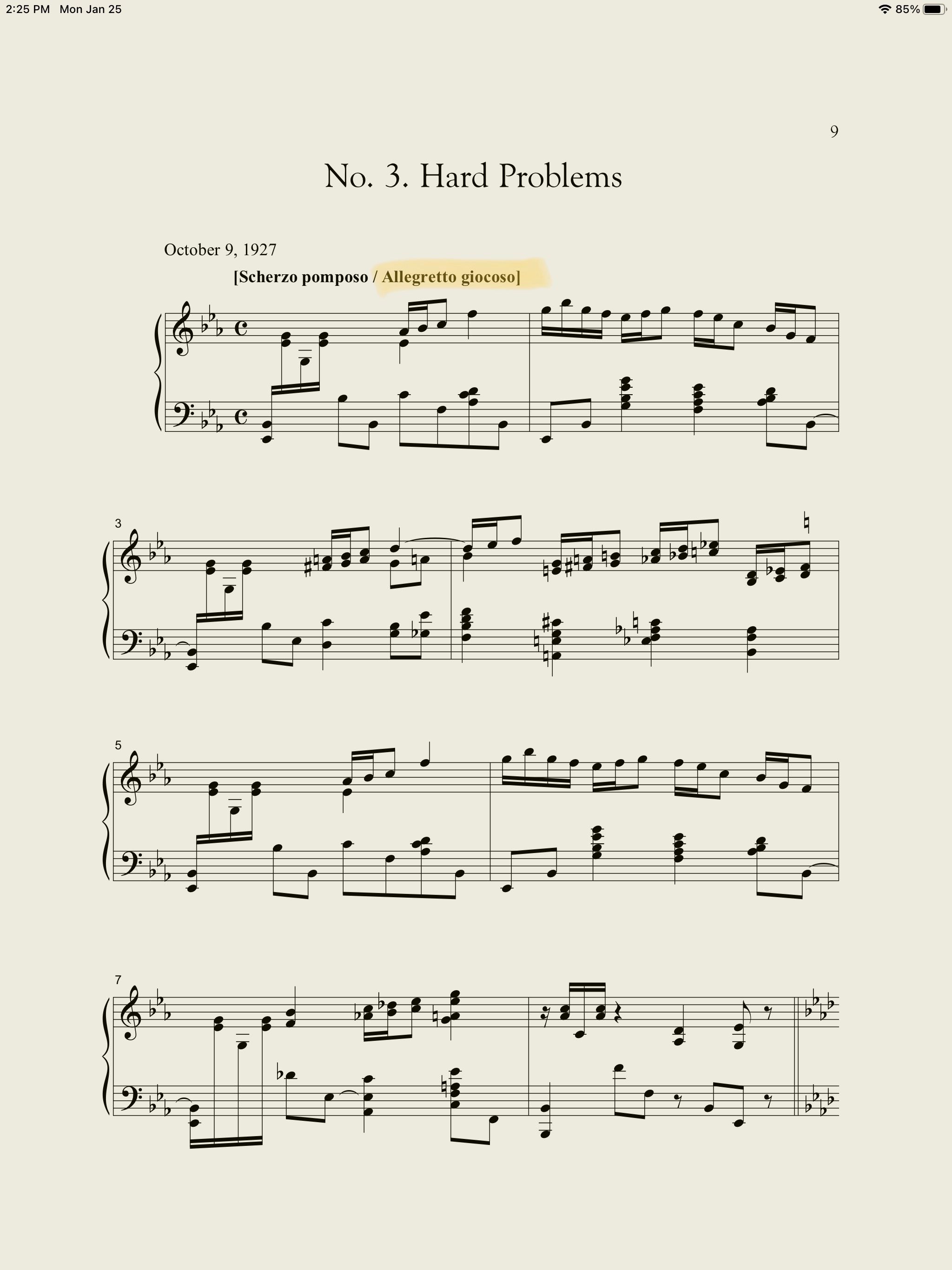 The score can be purchased from Wise Music Classical:
https://classicalondemand.com/price-seven-descriptive-pieces
Florence Price left a large body of work behind that was never published. It has been sitting in university libraries and in one miraculous case, an abandoned house, and I am so excited that this work is being published now, thanks to the advocacy of John Michael Cooper and pianist Lara Downes. I plan to record the Seven Descriptive Pieces as well as several more of her now-available works, and have a commercial recording available for purchase by the end of 2021. In the meantime, you can check out my performances of her work on my Youtube channel.
I will be premiering "A Pensive Mood" from the Pieces on February 14 as a prelude to a special virtual evensong service at St. George's Episcopal Church in Memphis. It will begin at 5:30 CST and will be livestreamed from their Youtube channel: St. George's Youtube channel
Please check out the new pieces, as well as all of her other work that is now being published thanks to Dr. Cooper and G. Schirmer. Florence Price is now getting some much needed and long-overdue attention, and it is my hope that one day, maybe not too far in the future, she will take her rightful place among America's great composers.