Florence Price's Six Pieces for Piano Solo (1947) is now available from G. Schirmer. I was again asked to contribute tempo markings and this time I was paired with the legendary Althea Waites, whose landmark recordings I studied when I first began researching Florence Price- back when all Schirmer was publishing by her was the Sonata.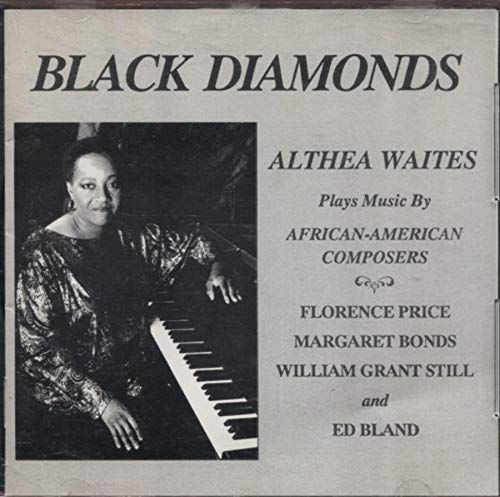 It is an honor to appear in print next to her.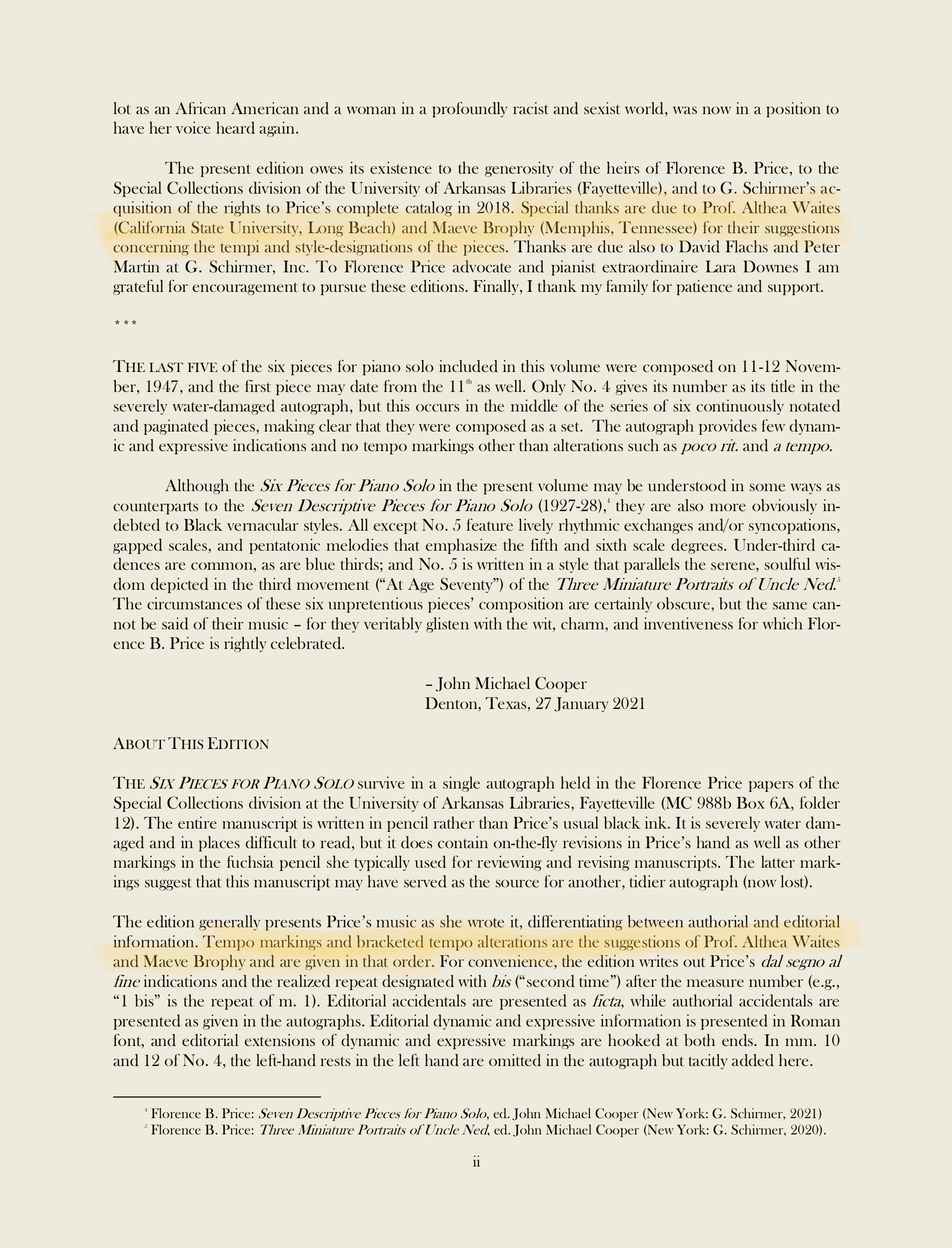 Price's style is recognizable here, and the pieces capture the complexity of emotion that was her writing genius. For the second piece of the set, I assigned the marking "Capriccio espressivo", in an attempt to capture the winsome "tears behind the laughter" nature of the piece.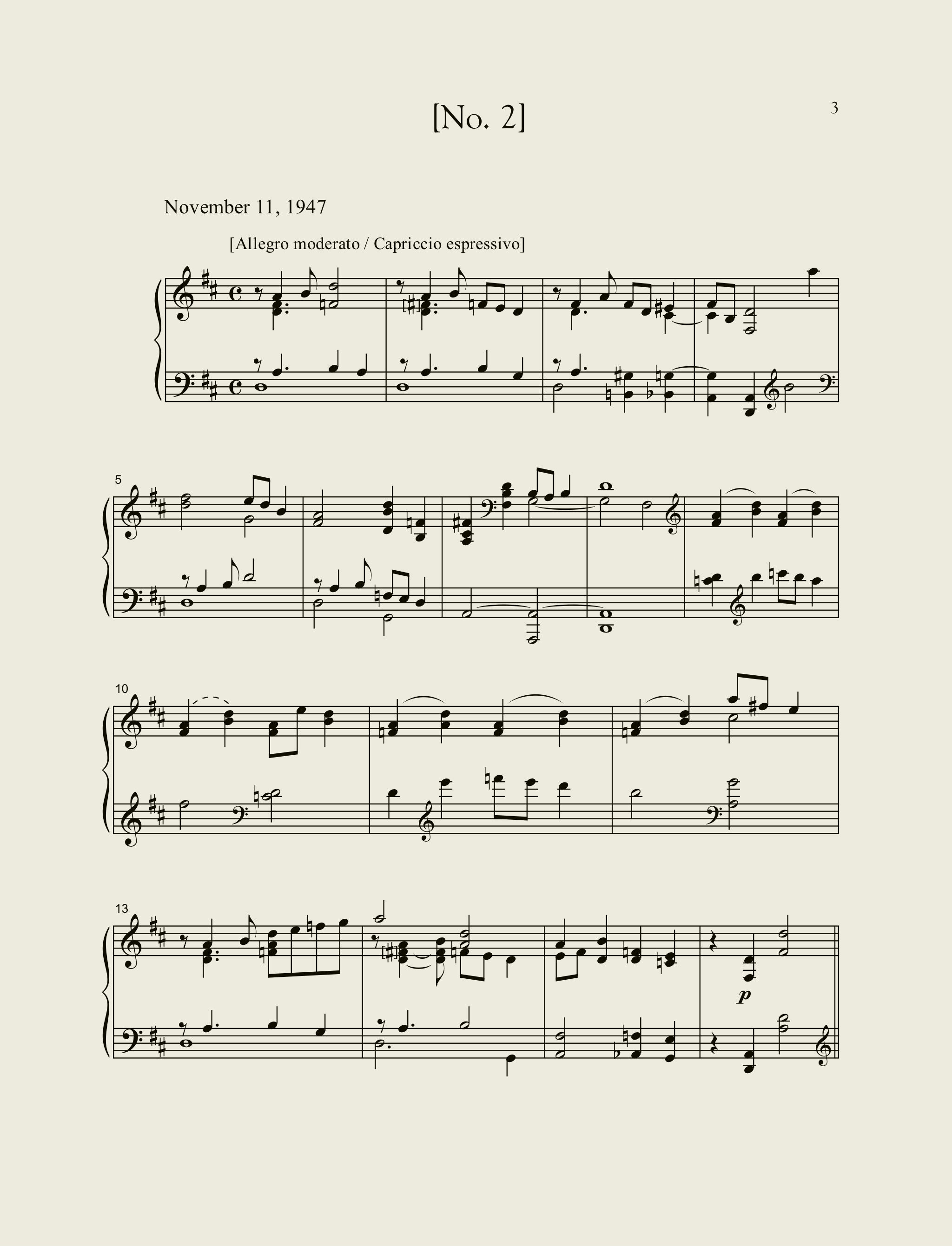 The set is lovely and less technically difficult than Seven Descriptive Pieces. You can purchase it for $18.00 plus tax here.