The premiere of my concert video of piano music by non-binary composers for chatterbird's spring virtual concert series was a success! The video premiered on Facebook Live on May 7 at noon. You can watch the concert, along with all audience commentary, here:
https://www.facebook.com/achatterbird/videos/217319729823310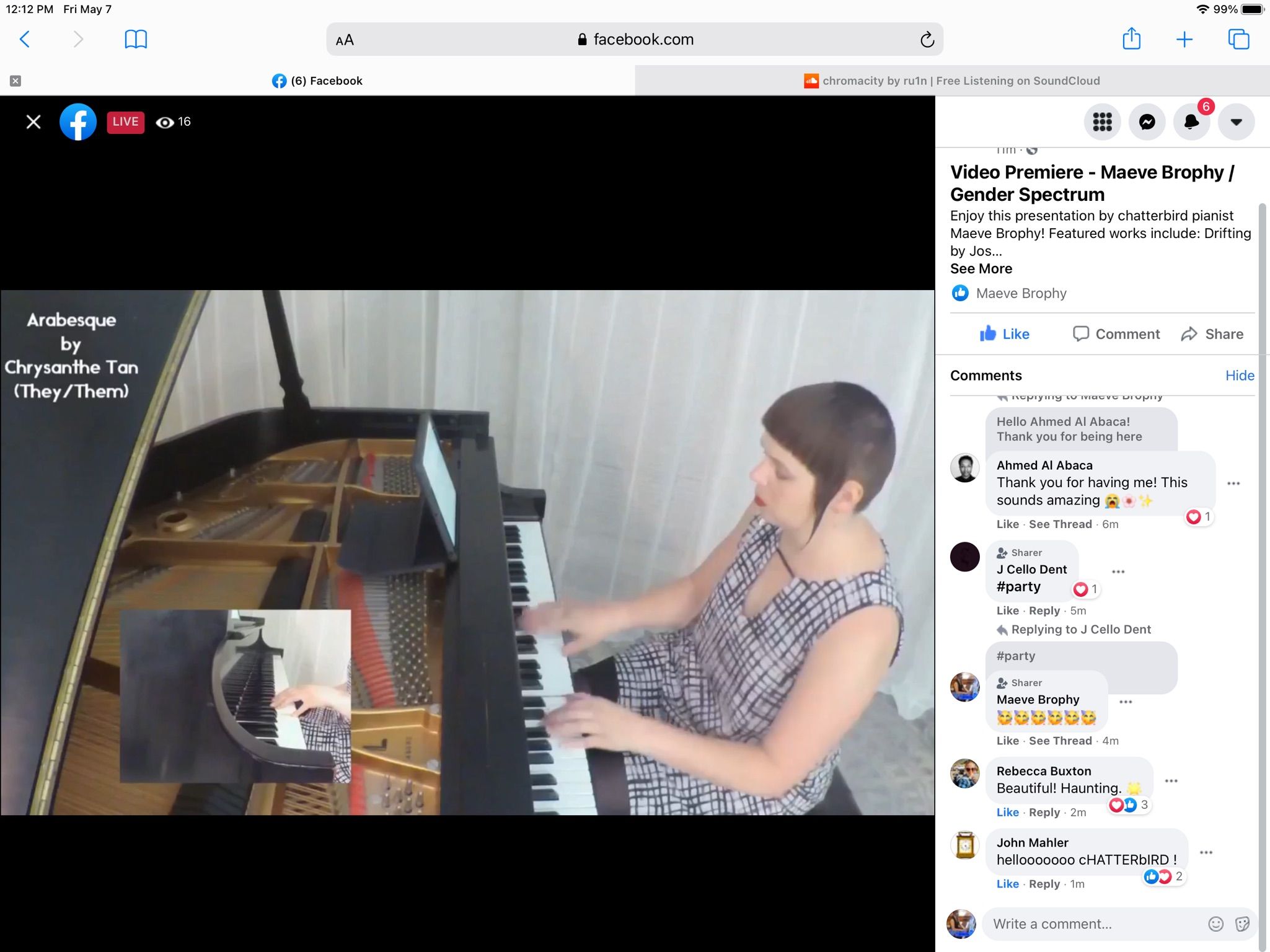 My performances of the piano works are interspersed with commentary from each composer about music and gender.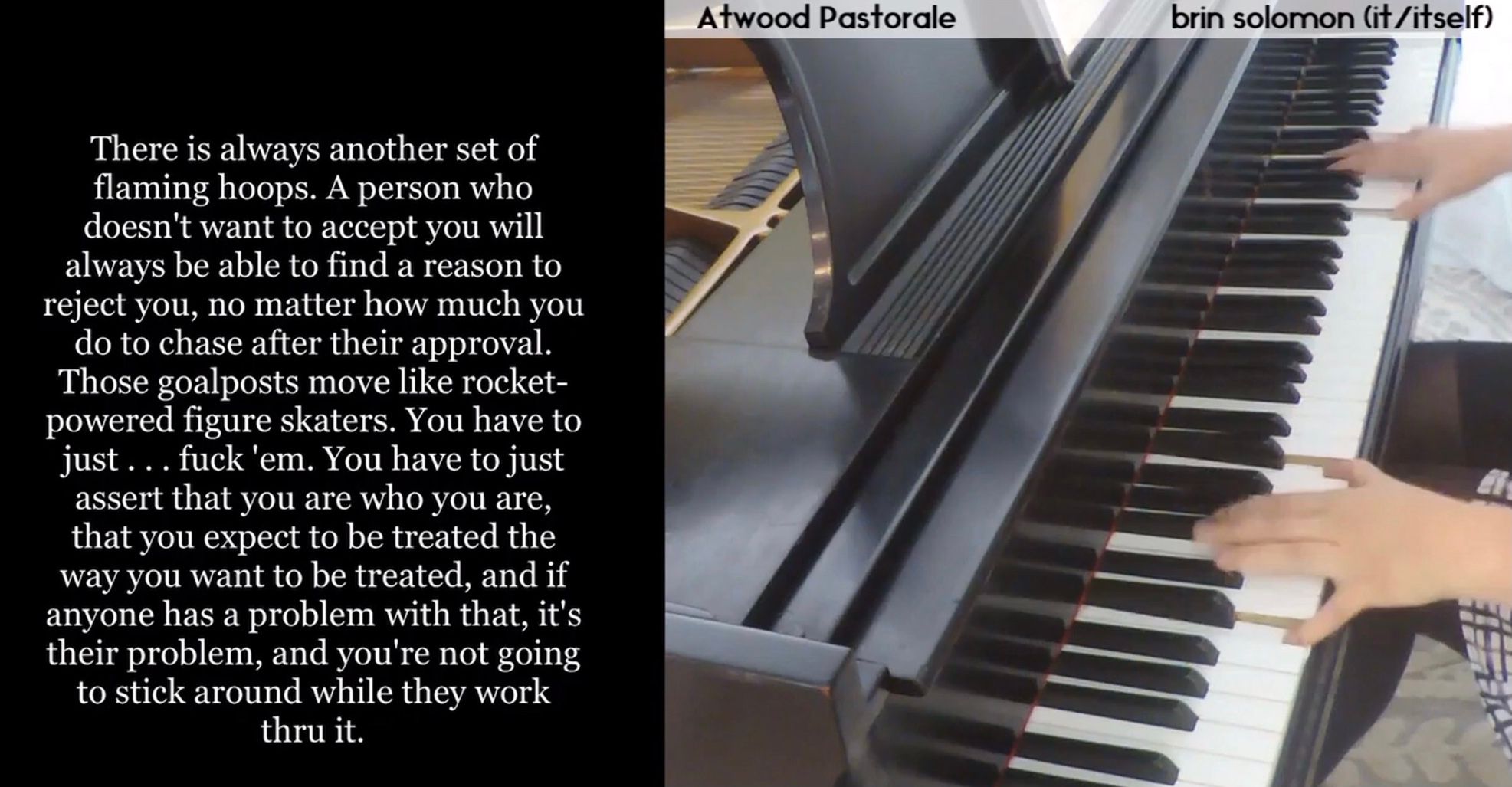 The four pieces included two world premieres and were very much enjoyed by the virtual audience. All works can be purchased from the composer.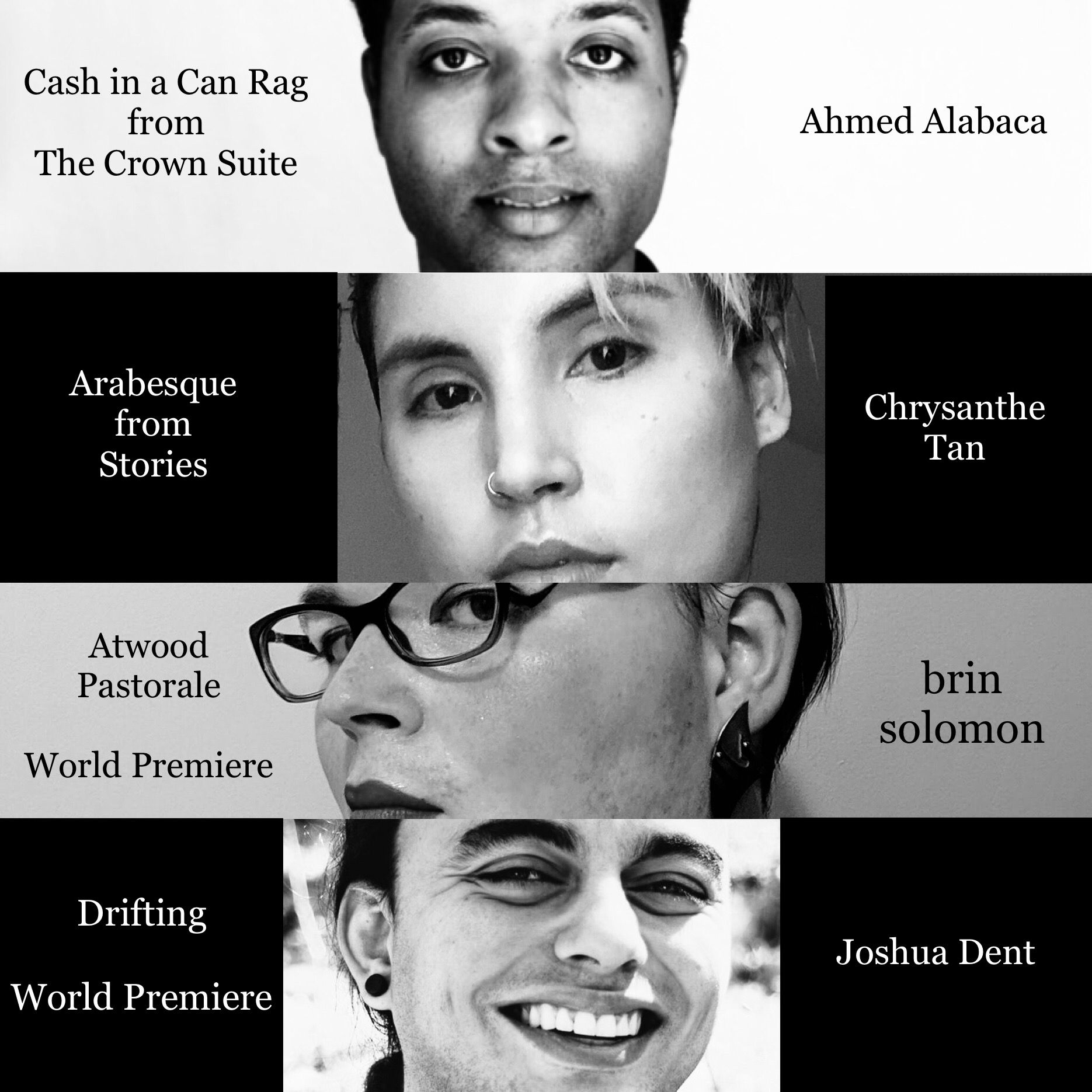 The premiere was followed by a lively virtual afterparty where composers Ahmed Alabaca, brin solomon, and Joshua Dent all got to meet for the first time.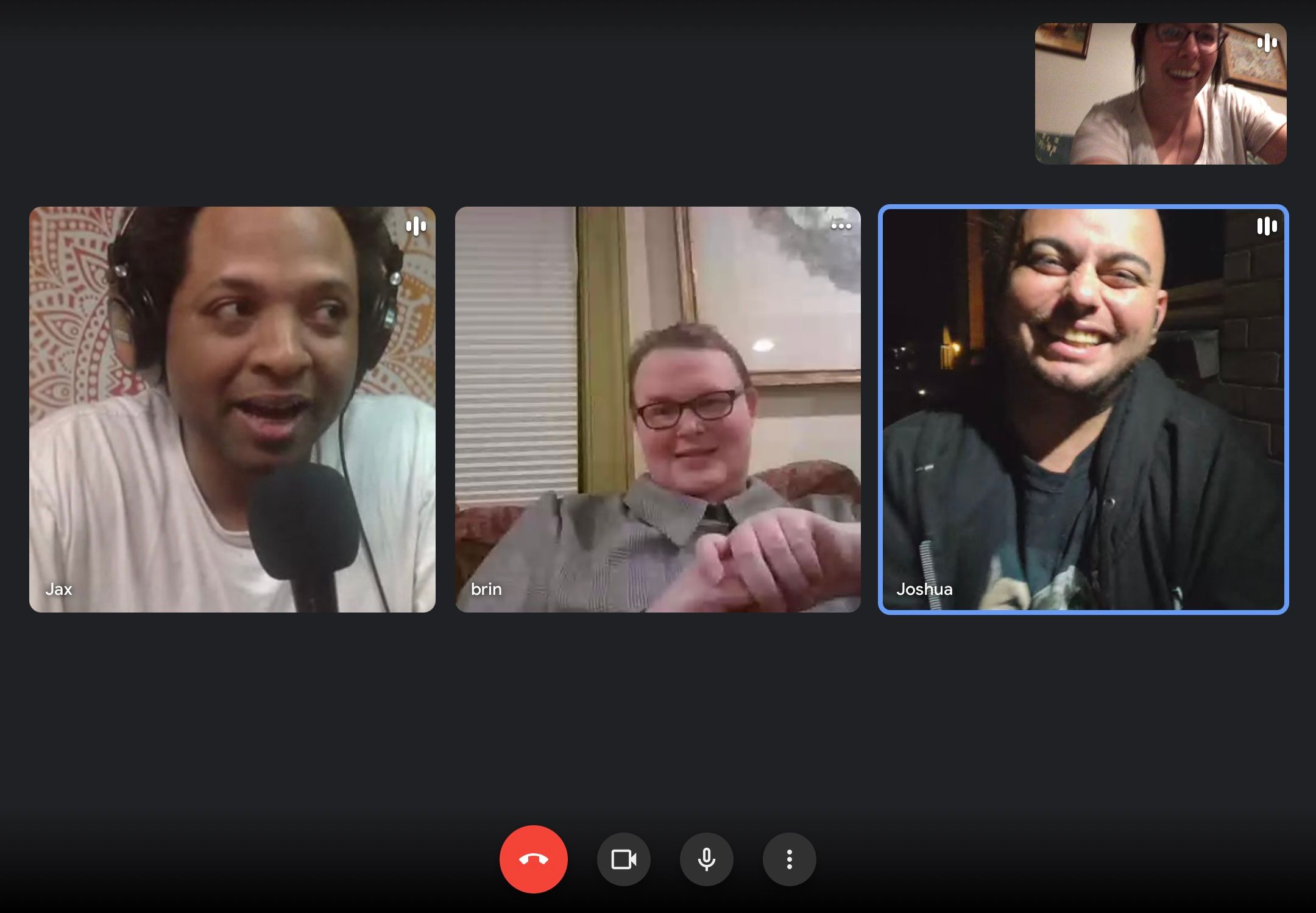 I am honored to have been able to work with these talented young composers who are brave enough to be their true selves in a world that does not ackowledge their reality. We have much to learn from the gender non-conforming community. And on top of all of that, they were just awesome and fun!